Southern Buttermilk Fried Chicken. I was always a standard fried chicken cook, but my life changed the day I made this buttermilk fried chicken recipe by Jocelyn Belk Adams. Also, that spiced honey glazed she added was also a factor that put me in my place to never be basic about my fried chicken again!
2. Parmesan Garlic Fried Chicken. This is an easy great twist to add a lot to an already scrumptious meal. Parmesan cheese is everything to love and garlic combined creates a burst of flavor with every bite.
3. Gluten Free Fried Chicken for those who want the yum without the extra flum. What makes these extra special is that they actually give you the KFC taste without the gluten. Most recipes without gluten doesn't always play a good copycat, but in this case you won't be disappointed.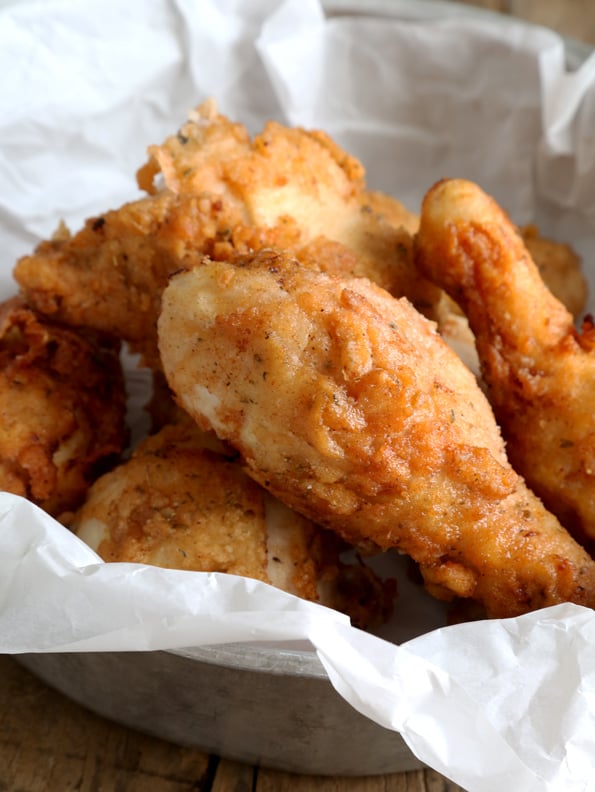 4. Hot and Spicy Fried Chicken. I always have hot sauce with my fried chicken, but when I made this spicy recipe I used ranch dressing as my side to cool things down and add some additional nice flavor.
5. Ranch Fried Chicken. From number 4 you can tell my second go to sauce is ranch. So when my chicken has a base of ranch I go back to my hot sauce and it is a nice warp of flavors.