Yogurt is a probiotic-filled creamy addition to many recipes. Vegans now have their own.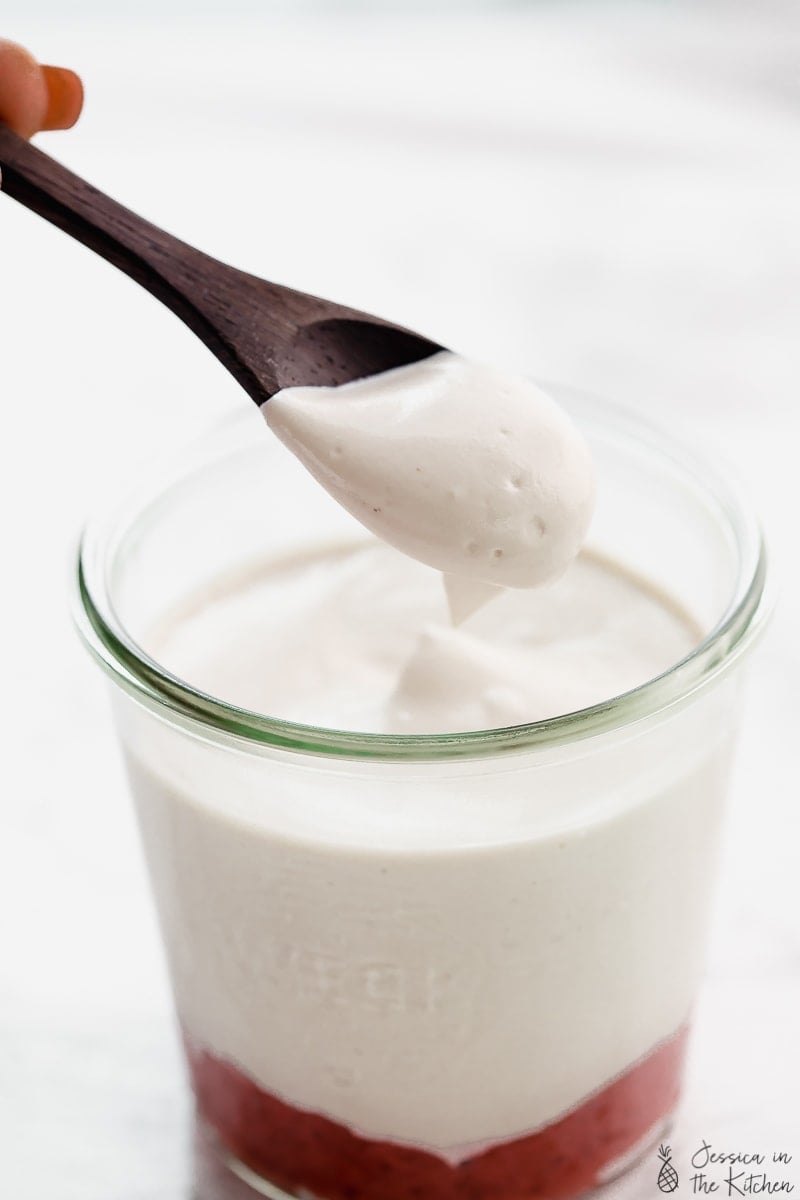 INGREDIENTS
2 cups cashews soaked overnight
2 teaspoons apple cider vinegar
pinch sea salt
1 ½ cups clean filtered water
3 probiotic capsules
INSTRUCTIONS
First, rinse off your soaked cashews completely. In a high powered blender, add the cashews, apple cider vinegar, filtered water, and sea salt. Blend until completely smooth and clean. I blended for about 3 minutes on high.
Pour the contents into a very clean and dry glass bowl or tall jar. Open your probiotic capsules and pour the powered contents inside the cashew yogurt mixture. Using a wooden or silicone spoon, stir the probiotic powder into the mixture and stir/mix into it for about 2 minutes, until fully incorporated.
Cover the bowl/jar with some cheesecloth or even a clean dry paper towel and secure with a rubber band. Place in a warm, dry place. If you live in a tropical country, you can leave it on your countertop. If you don't, place it in your oven with the oven OFF and the oven light on (do not place right after cooking something, this will be too hot). Leave the yogurt undisturbed as much as possible for 24-48 hours. You should begin to smell a slight yogurt-y smell after about 24 hours. I recommend leaving it for the full 48 hours.
The yogurt should be much thicker now. Stir to combine fully. If you hear a carbonated sound that is normal, it's a part of the fermenting process.
Cover the jar/bowl or transfer to a new clean jar/bowl and cover and place in your fridge. It should also thicken up in the fridge and you can start using it now! It'll last in your week for at least two weeks.
If you want your yogurt any thinner, strain/drain it in cheesecloth or paper towel or a fine mesh colander for about 30 minutes to strain off any extra liquid. If you want greek yogurt, see the notes below.
Enjoy with any combination of you want including yogurt, maple syrup, vanilla extract and fruits!